My name is Mary Ayokanmi Ore and a few years ago, I was just like you!
I was there looking like a big CEO, but my bank account was seriously barren! Damn, it was a dessert! Every single person thought that I was making it big! My parents were already expecting big allowances. My younger ones and family members felt that they could ask for amounts that weren't in my bank account! 
Sincerely, I wanted to be that big CEO! I wanted sales so bad that there was a day that I didn't bath for 2 days in a row! I was so busy sending manual adverts of my services online to my contacts. Begging them to post on their WhatsApp statuses with the caption I wrote for them! I posted on Facebook, Instagram, Groups, Twitter, Nairaland, etcetera…
I did everything I knew and had heard of; I had taken courses from Udemy, from professionals, Soft skills, Copywriting, Graphics. I had made a free google website, created a LinkedIn account, paid WhatsApp TVs for ads. Joined contact gain groups, sought advice from those who I thought were making it. Ran $5 stupid unprofessional facebook ads by myself over some times. Got a few likes, and felt good until there were only little sales as the likes were just likes. I moved literarily from pillar to post!
It was almost the deal day of the golden offer I was selling! I wouldn't lie to you, I can't tell the full story because of time, I can't touch on when I was robbed, had to create another Instagram account, or was banned from WhatsApp because they thought I was a robot! 
What I can say is that it was hard, SO I DO UNDERSTAND YOUR PAIN!
Sometimes I wanted the world to be over! One time, I posted on Facebook and
got only 7 likes and 1 share on my Facebook post after tagging 49 different people to the post! I tagged 49 people, my friend! 49! And I was the first person to like it!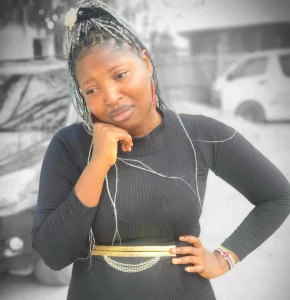 I started sending WhatsApp messages personally to people! I messaged and replied about 500 different people in about 3 agonizing days for the offer I was talking about. The one where I didn't bath for 2 days! My body was itching me, I was hungry, I was frustrated! There were bills to pay and people waiting on me!
Dear entrepreneur, I was able to get about 15 people to pay for my mind-blowing excessively cheap offer and I made about 150 dollars then! I was happy! I went to the mall to get 2 bags of fine bread, bought some foodstuffs, gave my siblings some small change, etc… 
Entrepreneur, the money disappeared!
 I needed to make more sales and I at least wanted just a little rest! Sincerely, was this what my life had come to? Why didn't I take the bank job 2 years ago?