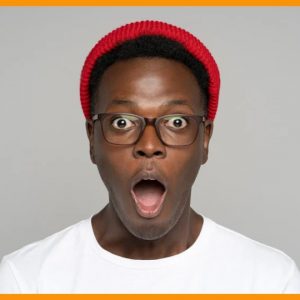 3 types of website designers you should NEVER hire as a business owner! Except you like headache & tears!!!
In this our digital world, having a great funnel like website
(the kind my team & I make for our clients!)
or at least a landing page to sell your products, dish out information/updates, etc is vital for a brand that wants growth because
Social media is borrowed land
& your website is 1 place you can call yours,
where you cannot be suddenly restricted, or banned from…
Where you should use for tracking so  that your ads will perform far better…
(I will explain this & more in some other post)
Ps: like I said before, a normal website is a waste in this new age.
That has not changed.
●So while trying to get a website designer,
●HERE ARE THE 3 types TO RUNNN FROM LIKE PLAGUE
before they use you to fry plantain mercilessly!
1
Those freelancers or agencies that charge too cheap!
While you may feel happy for getting a "standard"
e-commerce website for as cheap as $119,
You have just bought tears & helped the "so called designer" buy groceries!
You can never get pure gold for the price of a simple hand bag.
What you will get is fake!!!!
Or even get scammed!
With premium tears as a bonus
because a quality international hosting, with great security, costs far more than that!
Not to even talk of other things &
the price for workmanship!
So the designer is probably going to get you a quack hosting or merge you to another already purchased quack hosting
& use the money for workmanship!
(Ps: a hungry freelancer looking for clients will not tell you the truth! He/she needs to eat)
2 & 3
A professional who is  not bold enough like myself to give
a 110% money-back guarantee on service fee!
& is not verified on Google like myself & my brand
Or very traceable online!
Which means that, if anything happens, you are on your own, left to cry!
The person has no integrity to protect
and can fry plantain with your job at anytime!
One of my clients came crying to me, he paid about $10,000 for an app
and the designer used his money to relocate to Canada! (JAPA)
Till today his investment is gone!
●Will you like to cry a bit or will you bombard our DM (MAO Digital Solution)  to stupor
till I help you get the right funnel-like, result-targeted
website with my 110% money-back guarantee?
Contact us today for super websites and avoid headaches while getting better result!
#websitedesign #sales #salesandmarketing